2016 Bookmark
SEGANDOGO MOUNT GILGAL PRAYER AND DELIVERANCE MINISTRIES
Prayer Line In English- Monday and Tuesday at 9pm(C.T) Prayer Line In Yoruba – Monday Thru Friday at 5:3oam(C.T)
Praise Your Way To New Month- Every Last Day of The Month At 1opm(C.T)
Praying Parents Every Friday At 11 pm(C.T)
Breakthrough Prayer And Fasting Program – Every 1st Monday Of The Month
DAILY CONFESSION
CONFESSION: Jeremiah 32:27 and Jeremiah 32:17 (NKJV)
Behold, I am the Lord , the God of all flesh: is there any thing too hard for me?
Ah, Lord God! Behold, You have made the Heavens and the earth by Your great power and out-stretched arm.
There is nothing too hard for You.
SING PRAISE SONG UNTO THE LORD. THEN TAKE THIS PRAYER POINTS.
O Lord, God that does all things, honor be unto your name, in the name of Jesus.
I confess, all the plans and purposes of God for my life and family today, is unstoppable in the name of Jesus.
My Father, I give you all my impossible situations, manifest your work in my life today, in the name of Jesus.
Today, I receive my daily Blessing, Wisdom, Favor and Annointing from above, in the name of Jesus.
O Lord, My Father, let the snares of the wicked people prepared for me and my family, turn against them, in the name ofJesus.
My Father, let it be done, according to your will in my life & family in the name of Jesus.
Thank you Lord for answering all my prayers in the name of Jesus.
Sevenfold Amen.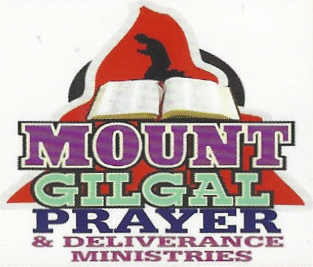 Where God Answers Prayers And Rolls away Reproach
TO START A RELATIONSHIP
WITH JESUS CHRIST;
FOR PRAYER, COUNSELLING,
AND TESTIMONIES,
CHECK OUT OUR WEBSITE @
WWW.MOUNTGILGALPRAYERLINE.COM OR
SEND US AN EMAILAT
[email protected]
OR [email protected].
JOIN PRAYER LINE:
641-715-3580
ACCESS CODE: 838405
PLAYBACK #: 641-715-3589
ACCESS CODE: 838405
CHECK THE WEBSITE FOR INTERNATIONAL NUMBERS EVANGELIST BOLA
832-285-6630
JESUS CHRIST
IS THE LORD