Outreach Ministry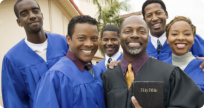 We are inviting volunteers to join our Outreach Ministry at Segandogo Mt. Gilgal Prayer and Deliverance Ministries. We want to make a difference as God's instruments here on Earth:
Rehabilitation Center Visits
Rural Area Religious Missions
Counseling for Victims of Domestic Violence
Faith Advocacy for the Youth
Training for Discipleship
Hospice and Elderly Companionship
Nursing Home for the Aged Visits
Visiting Detainees in Local the Prison
Private Religious Counseling
Feeding the Homeless
If you have the heart to help with previous experience in the above listed situations, please volunteer here.